www.Coathanger.net
Coathanger has been with Websposure since 2004.  Like many of our clients, we are proud to consider Coathanger as our friends and they are one of the best exponents of clients who recommend us every chance they get.
Through their recommendations Websposure has won thousands of pounds of business over the years.
We have just gone live with the newest incarnation of their websites.
Suzanne Bernie, the director, of Coathanger has kindly just done a video Testimonial for us.  Please have a look at the video on our Testimonial page.
You may also read about what Suzanne has to say below –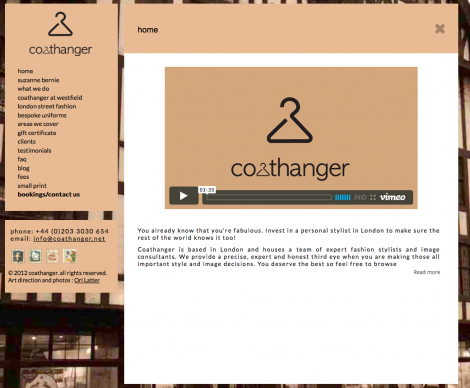 Suzanne Bernie, CEOCoathanger
"A wonderfully creative, professional and honest company. A pleasure to do business with, not to mention the delivery of an amazing web site that gets positive coments by everyone who logs on. As well as patient and caring after help."